Regular price
Sale price
$92.99 USD
Unit price
per
Sale
Sold out
Size Chart
Size
Pants Length
(cm)
Waist(cm)
Hem(cm)
Thigh width(cm)
XS
101
74
21*2
74
S
103
78
22*2
67
M 
106
82
24*2
68.5
L
108
86
25*2
70
XL
111
89
26*2
71.5
Fabric: Cotton
Background and design inspiration:
Many a stalwart piece of clothing has been forged in the crucible of battle, but few possess such a fearsome reputation as the Gurkha trouser. Technical, sartorial and practical, it's a style that's been long-overdue for a renaissance, and with silhouettes becoming more relaxed and tailoring more focussed on utility, it seems the Gurkha's time has come once again.
The Gurkha trouser takes its name from Nepal's elite soldiers of the same name, and the Gurkhas themselves in turn derive their name from the Nepalese Kingdom of Gorkha. It was at the Gorkha military fort of Nalapani that the British military, in the form of the East India Company, came into conflict with the Gurkhas in around 1814, and their bravery and ferocity came as something of a shock. Armed with intricate knowledge of the terrain, superior stamina borne out of living most of their lives at high altitude, and complete fearlessness, the Gurkhas held out at Nalapani against a British force around six times their size until they had exhausted all food, water and ammunition. Even then, they chose not surrender, instead fighting their way out of the surrounded fort and escaping into the hills.
 
The Gurkha pants are generally high on waist. The front closure is constructed of two straps that cross over and buckle in place. These pants come in pleated design which provides sufficient airflow and easy movement.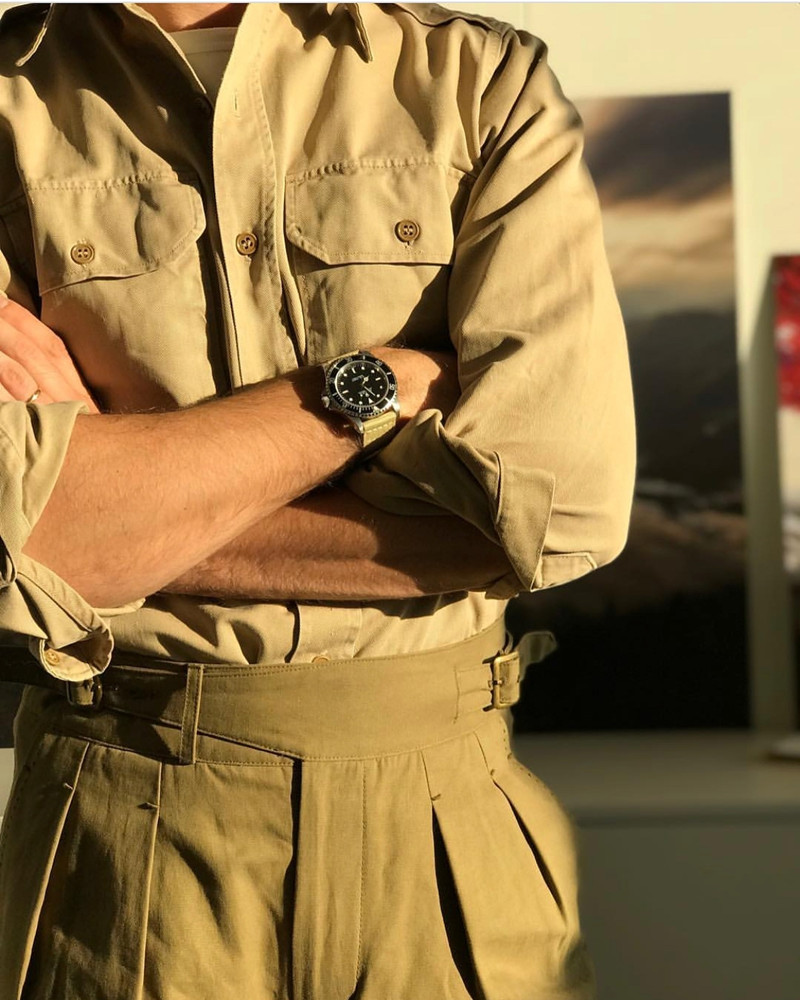 Combining authentic British tailoring with functional fabrics fit for adventure,we creates wardrobe essentials for men who don't like to sit still. The Kulbir Gurkha Trousers are distinctive – a pair of smart, retro-inspired trousers with double pleats and a crossover belt.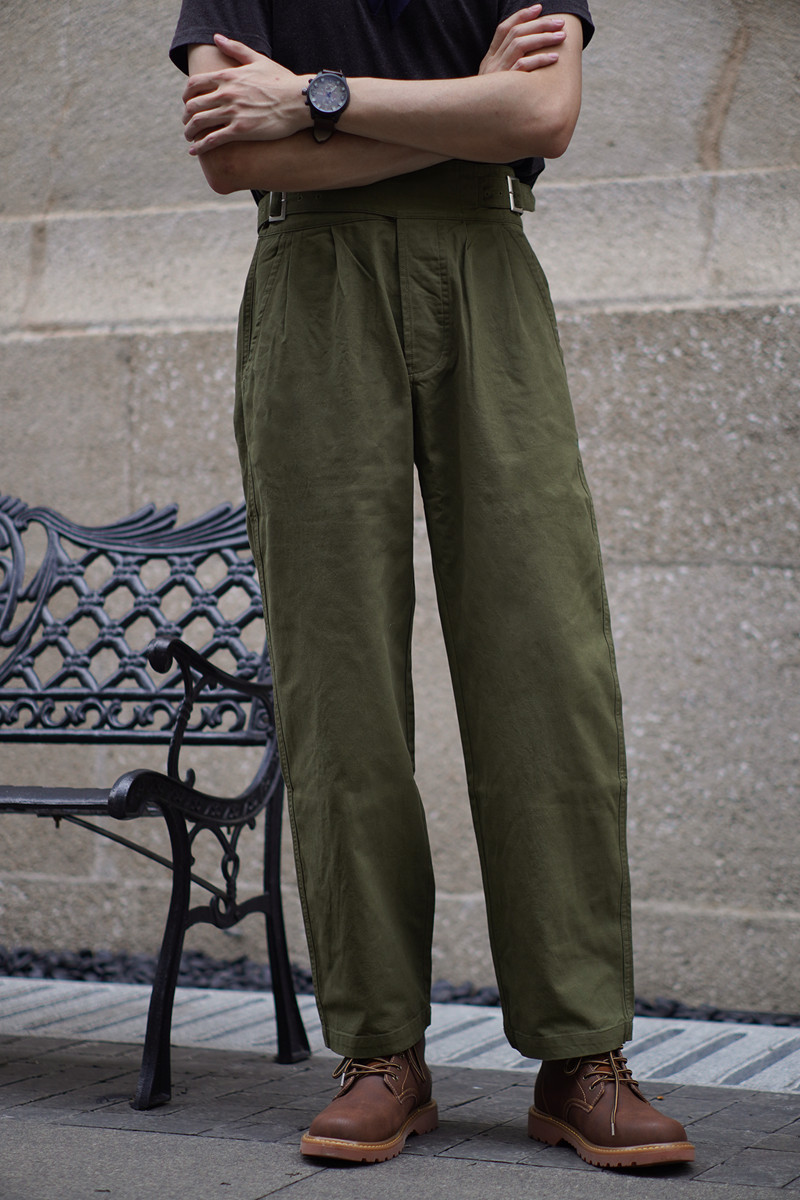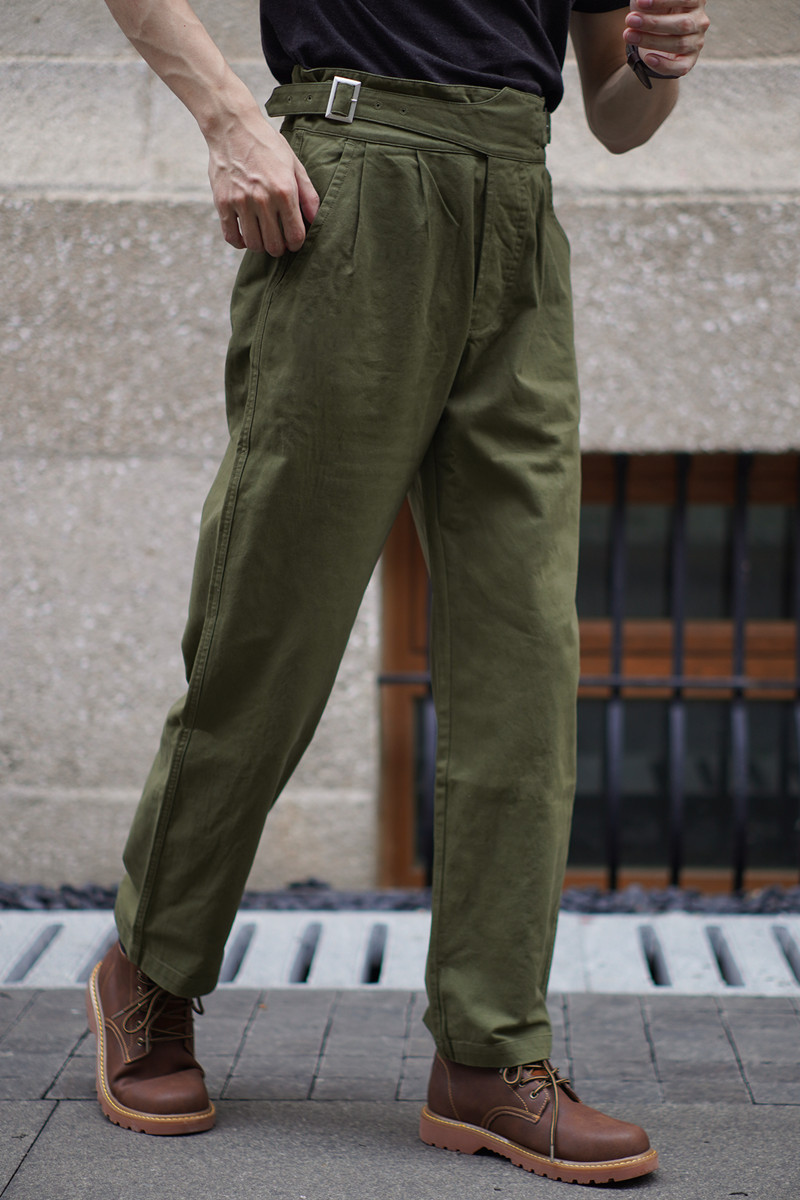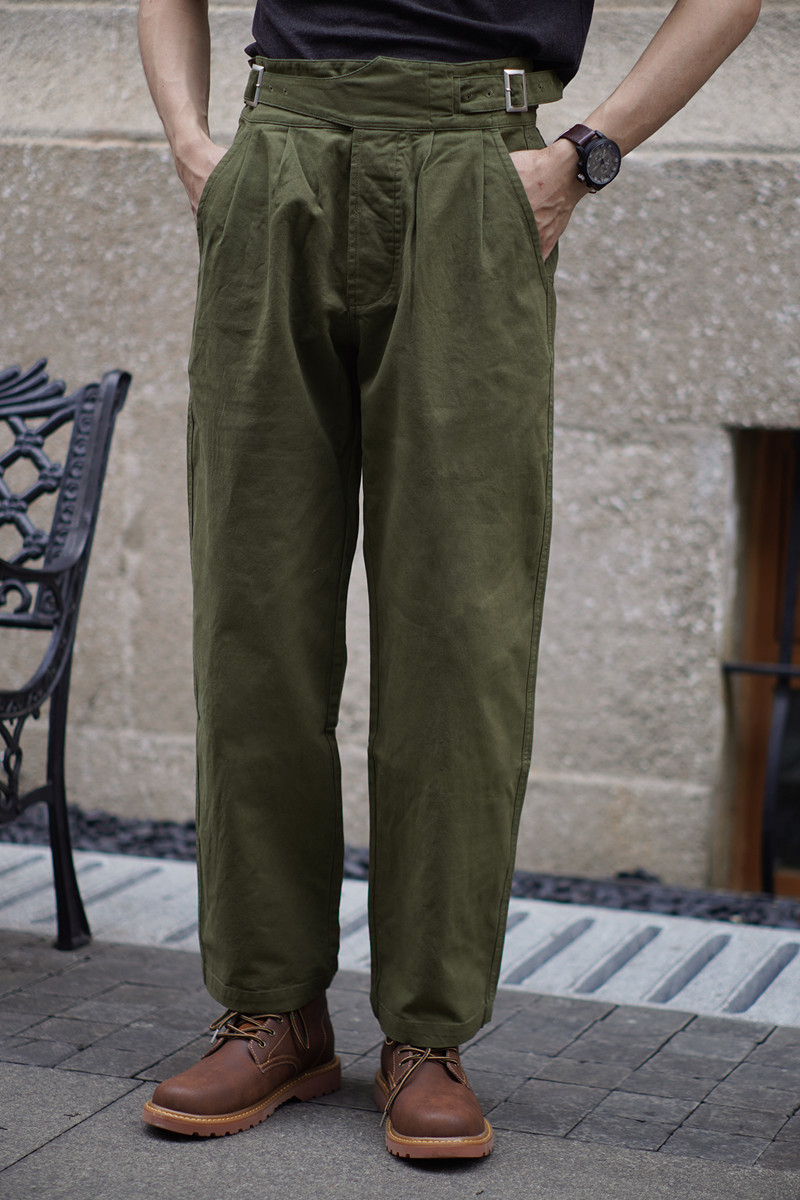 Detail Display

Share
View full details